Chez Resources Pharmaceutical Limited is a pharmaceutical company
specializing in the marketing of generic and proprietary branded pharmaceutical products. In the prescription drugs category, Chez ranks among the top 20 pharmaceutical companies in Nigeria with a range of products numbering over 60 and nearly a decade and a half experience in the pharmaceutical industry.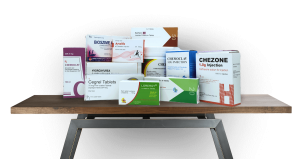 "We should be concerned not only about the health of individual patients but also the health of our entire society."
We operate in the pharmaceutical industry as a major stakeholder in ensuring the
availability of quality and affordable pharmaceutical products.